Lotus Forest and Songlong Waterfall are one of the top hidden spots in Jushan Town in Nantou, Taiwan. Due to the difficulties of transportation, they are rarely known by foreigners or tourists.
【The Lotus Forest】
The day started early. We drove a car from Taichung City to Lotus Forest then to Sun Link Sea. It took around 2-3 hours. When we firstly arrived at Lotus Forest, we parked the car at the tea shops at the entrance. Because of the 40 degrees steep upward slope, it is hard for normal cars to climb up.  You could either pay some money (100~200 NTD per person/ 2-ways) to take the car they provide or walk up by yourself (free of charge/ 15~30 minutes by foot).
On the way up, you will see orderly planted tea plants over the slope. After arriving at the top, follow the crowd and take another 10~15 minutes walk to the Forest.
Be prepared for the local crowds. Keep walking even if there are already lots of people who stop by and take photos. You will find a better view if you walk further!
Secret Tip: Wear a good pair of shoes to prevent from the slippery mud!
【Sun Link Sea- Songlong Waterfall】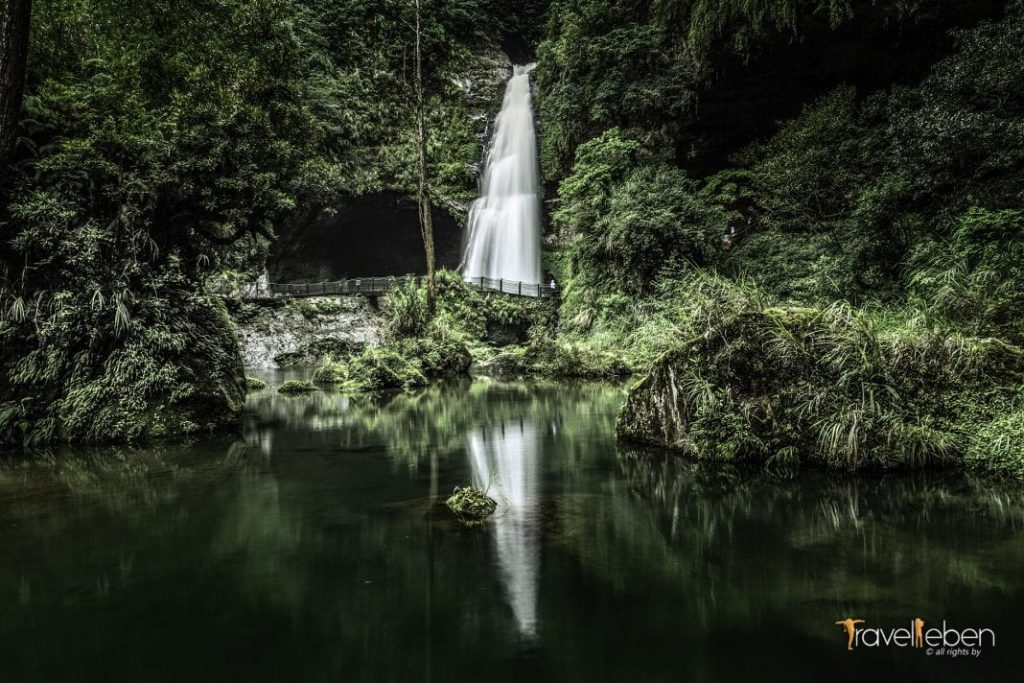 After the short visit to Lotus Forest, we drove to Sun Link Sea Recreation Area which is merely 5 minutes away.
Following the well-paved wooden stairs, we walked into a half-open cave where you could see the whole green trees and leaves all over the view with a waterfall coming down from a higher level, splashing the freshwater on you. The sunshine makes the reflection on the lake even more obvious. It is just like a wonderland. Other than Songlong Waterfall, there are also many paths leading you to various spots. Staying for one day is not enough for this incredible resort!
Secret Tip:
Once you reach the tourist centre of Sun Link Sea Forest, you can park the car and take the area shuttle bus to Songlong Waterfall.